Profile

Better than a kick in the knickers with a winklepicker
Scribbles is as Scribbles does.
Free Account
Created on 2017-01-03 02:17:15 (#2710001), last updated 2017-01-03 (37 weeks ago)
0 comments received, 0 comments posted
2,159 Journal Entries, 65 Tags, 0 Memories, 15 Icons

About

Mini Bio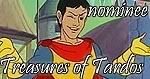 Hi there, I'm Scribbles, and I ramble. A lot. About anything and everything. Life, friends, family, telly, films, nostalgia, news and so on and suchlike. I write a lot - fanfiction mainly these days, and I ramble about that too, while occasionally posting the odd story. But most of the time I just ramble about me - 30 year old, geeky, left wing, often enthusiastic, occasionally sarcastic married at-home mum and frustrated would-be comedy writer.
I swear a lot and I don't believe in needless self-censorship. I do try to be funny whenever possible, though.
I'm happy to welcome new LJ Chums, whether we share interests or just a sense of humour. Different perspectives are always very welcome, as long as you're willing to play nice.
So send me a postcard, drop me a line. Throw me a peanut and watch me dance for you.

Connect
80's nostalgia
,
90's nostalgia
,
acting
,
ancient mythology
,
battlestar galactica
,
bbc7
, being a leftie,
being a mum
, ben linus: style icon, big brown eyes,
bill bailey
,
black books
,
blackadder
, bobby harron,
charlie brooker
,
cider
,
classical music
, cumberholmes,
data/tasha
,
dungeons and dragons cartoon
,
ed chigliak
,
eddie izzard
,
eric the cavalier
, eric/diana,
eyebrows
,
fairy tales
,
fanfic
,
father ted
,
films
,
firefly
,
flight of the conchords
,
frasier
,
futurama
,
ghost stories
,
ghostbusters of east finchley
,
graeme garden
,
hitchikers guide
,
king of the hill
,
kurt vonnegut
,
lost
, malfunctioning!data,
mark heap
,
mark steel
, men with black hair,
my daughter
,
old cartoons
,
paul reynolds
,
press gang
,
quantum leap
,
radio comedy
,
red dwarf
,
round the horne
,
scrubs
,
shakespeare
,
sherlock
,
silent cinema
,
singing
,
soul calibur
,
spaced
,
st:tng
,
stephen fry
,
surrealism
, the actor kevin eldon,
the beatles
,
the goodies
,
the goon show
,
the mighty boosh
,
the simpsons
,
theatre
,
velma dinkley

People
[View Entries]

Communities
[View entries]

Feeds
[View Entries]

Subscriptions (0)

Linking
To link to this user, copy this code:
On Dreamwidth:
Elsewhere: